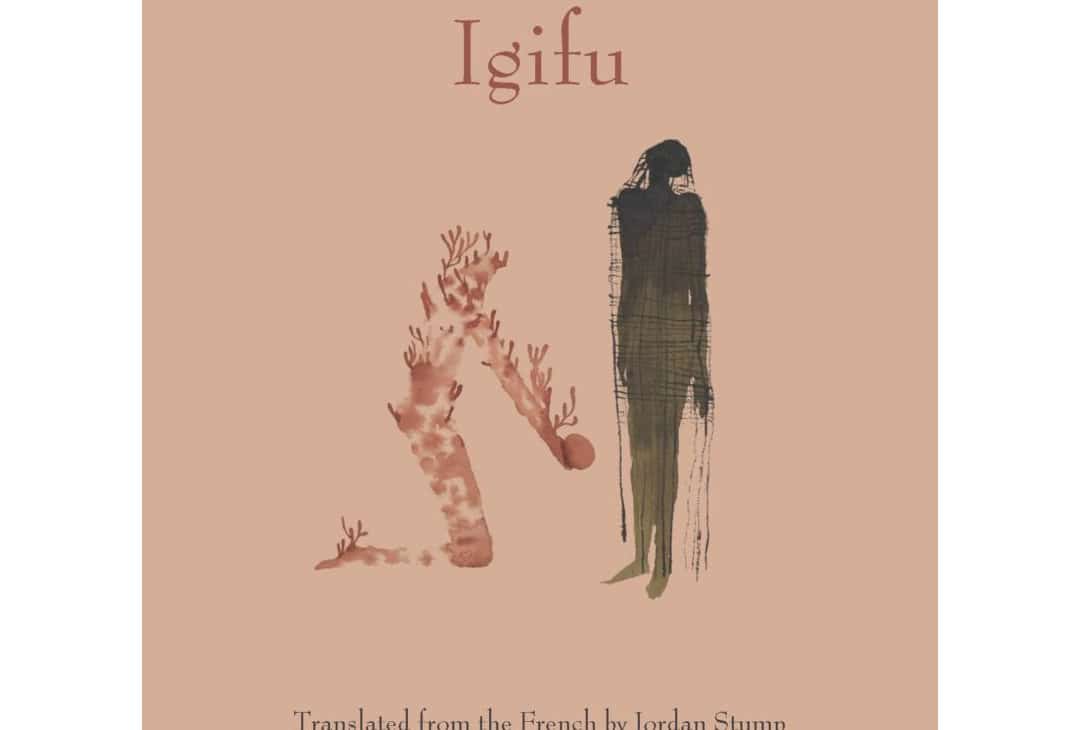 Je suis très heureuse de vous annoncer la sortie de mon recueil de nouvelles 'Igifu', la traduction américaine de 'L'Iguifou' par Jordan Stump, chez mon éditeur Archipelago Books.
Commander mon livre sur Amazon|Barnes & Noble|Bookshop
DESCRIPTION
Scholastique Mukasonga's autobiographical stories rend a glorious Rwanda from the obliterating force of recent history, conjuring the noble cows of her home or the dew-swollen grass they graze on. In the title story, five-year-old Colomba tells of a merciless overlord, hunger or igifu, gnawing away at her belly. She searches for sap at the bud of a flower, scraps of sweet potato at the foot of her parent's bed, or a few grains of sorghum in the floor sweepings. Igifu becomes a dizzying hole in her stomach, a plunging abyss into which she falls. In a desperate act of preservation, Colomba's mother gathers enough sorghum to whip up a nourishing porridge, bringing Colomba back to life. This elixir courses through each story, a balm to soothe the pains of those so ferociously fighting for survival.
Praise
Haunted though they are by the memory of the unspeakable atrocities visited on her family and her people, these stories by Scholastique Mukasonga breathe upon a vanished world and bring it to life in all its sparkling multifariousness. — J.M. Coetzee
A profound love of family and the Tutsi tradition infuses, suffuses, and animates Mukasonga's stories of the Rwandan genocide, the slaughter of her people. To mention "love" in the same sentence with "genocide" may appear odd, even indecent, but Mukasonga's brilliant writing encompasses the two. In "Igifu," a meditation on hunger, Mukasonga's account of starvation startles and devastates; her language is both corporeal and metaphysical. "The Glorious Cow" tells of a father and his cows, his care for his beloved herd; it is revelatory. Mukasonga lived through unspeakable terror and loss, which is part of Igifu. But I believe she wants readers to know her mother, father, kin, and friends, as they were, to remember not just their massacre, but their wonderful humanity. Keeping their memory alive, keeping it vital, Mukasonga lives. This is an unforgettable book, told by an inimitable writer.— Lynne Tillman, Men and Apparitions; American Genius, A Comed
A collection of autobiographical stories set during the Rwandan genocide, Igifu will tear out your heart and piece it back together again. Dealing with themes of poverty, starvation, and death, the stories in Scholastique Mukasonga's new collection will haunt you long after you've finished reading.— Bustle, "The Books Everyone Will Be Talking About All Summer Long"
Mukasonga carefully attends to how individuals' attempts to negotiate unspeakable tragedy can lead to sad, odd, and even grimly funny situations . . . Igifu is full of deeply human moments. Taken as a whole, it's an impressive and affecting work of art.— Publishers Weekly, Starred Review
Reminiscent at times of Iris Origo, Mukasonga writes with world-weary matter-of-factness, her stories understated testimonials to the worst of times. Elegant and elegiac stories that speak to loss, redemption, and endless sorrow.— Kirkus
What Scholastique Mukasonga accomplishes with this collection is nothing short of alchemy. There is scalpel-sharp precision melded with regenerative soulfulness at play here. Mukasonga is a genius and her work should be savoured again and again.— Diriye Osman, author of Fairytales For Lost Children