Financial Times life & Arts – Review : Our lady Of Nile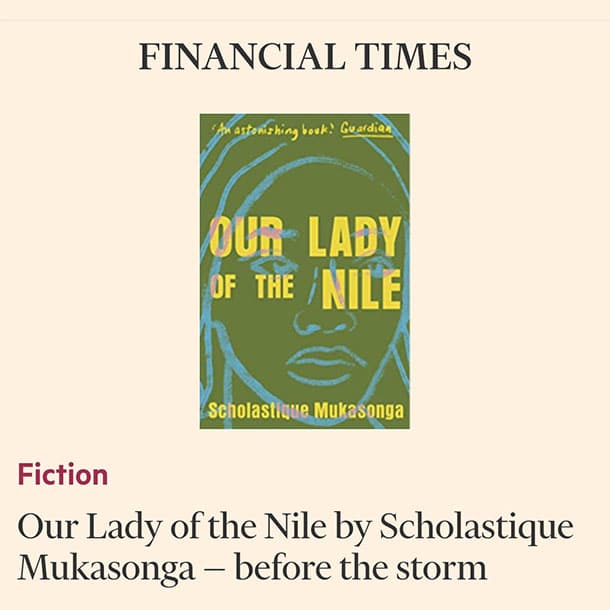 Découvrez la belle critique de Saba Ahmed dans le Financial Times sur la traduction par Melanie Mauthner en anglais de mon roman 'OUR LADY OF THE NILE'.
Il sortira le 18 mars 2021 au Royaume-Uni chez l'éditeur Daunt Books.
'Exquisitely measured . . . Mukasonga's young boarders are proud, sometimes shy, often very funny.'

Saba Ahmed _ Financial Times Life & Arts
Lire l'article complet sur le site du Financial Times.