KIRKUS REVIEW : COCKROACHES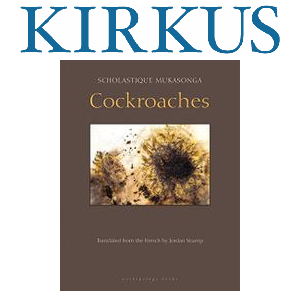 Vous pouvez lire dans la revue littéraire américaine KIRKUS REVIEW une nouvelle critique de mon livre 'Cockroaches', la traduction anglaise de mon ouvrage 'Inyenzi ou les Cafards'.
Il sera publié le 4 octobre 2016 par mon éditeur américain Archipelago Books
Pré-commander mon livre sur Amazon | Barnes & Noble | Librairie
A thoughtful, sobering firsthand account of the refugee experience, a story that speaks to readers far beyond the African highlands.
Lire la critique sur le site de Kirkus Review.