Kirkus Reviews : The Barefoot Woman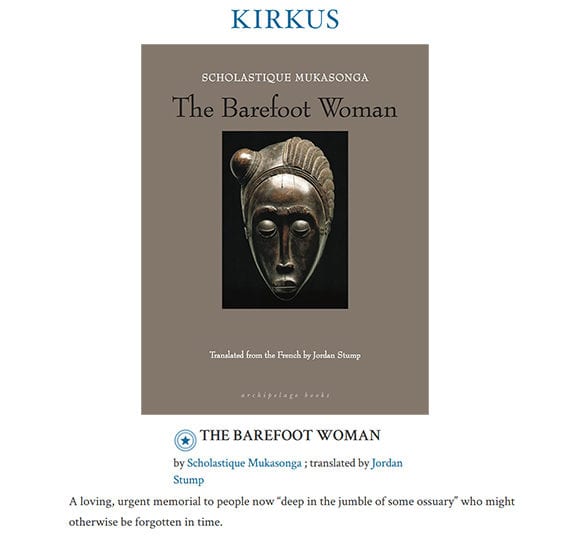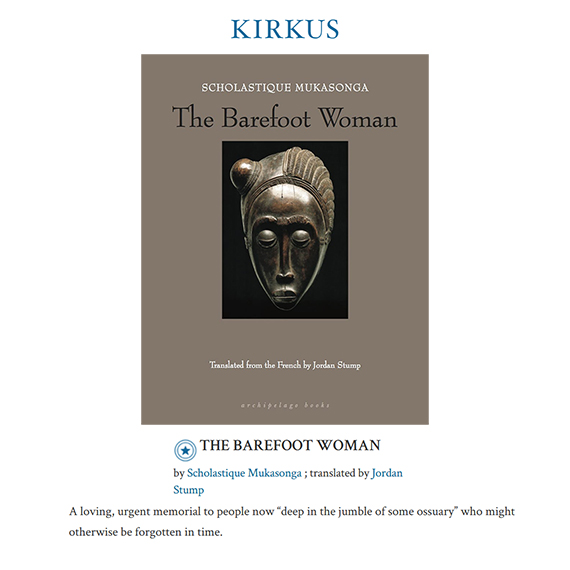 Vous pouvez lire dans la revue littéraire américaine Kirkus Reviews une nouvelle critique de mon livre ' The Barefoot Woman ', la traduction anglaise de mon ouvrage 'La femme aux pieds nus' par Jordan Stump.
Il sera publié le 11 décembre 2018 par mon éditeur américain Archipelago Books.
Pré-commander mon livre sur Amazon | Barnes & Noble | Librairie
A loving, urgent memorial to people now "deep in the jumble of some ossuary" who might otherwise be forgotten in time.
Lire la critique sur le site de Kirkus Review.