The New York Times : "9 New Books We Recommend This Week."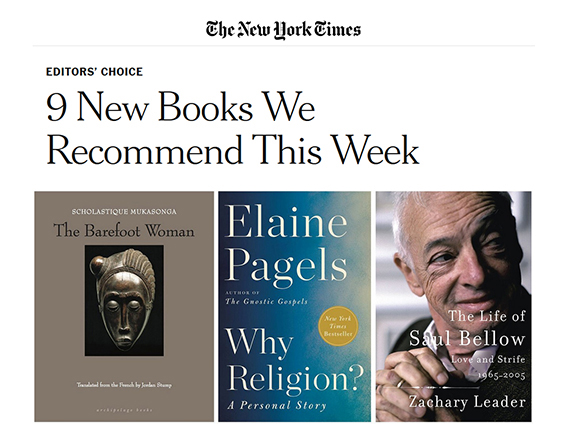 La rédaction du New York Times a choisi mon livre 'The Barefoot Woman', traduit par Jordan Stump, dans la sélection des « 9 New Books We Recommend This Week. »
'The Barefoot Woman' est maintenant disponible dans toutes les librairies américaines.
Mukasonga has written before, including in her memoir "Cockroaches," about the 37 members of her family massacred in the Rwandan genocide in 1994. Her newly translated book, "The Barefoot Woman," focuses on her mother, Stefania, for whom protecting her children was an obsession. It's a slender memoir, radiant with love. "The memories of 'women's affairs,' their work and their warm, gossipy sorority, have a special sheen," our critic Parul Sehgal writes. This memoir "powerfully continues the tradition of women's work it so lovingly recounts."
Voir la sélection de livre de la semaine du New York Times.