Discover the Wasafiri festival, a new series of free digital events, Transformative Testimonies: Writing and Human Rights, taking place 17 – 23 May, 2021. All events are free to attend.
Click here to view the full programme
Wasafiri festival presentation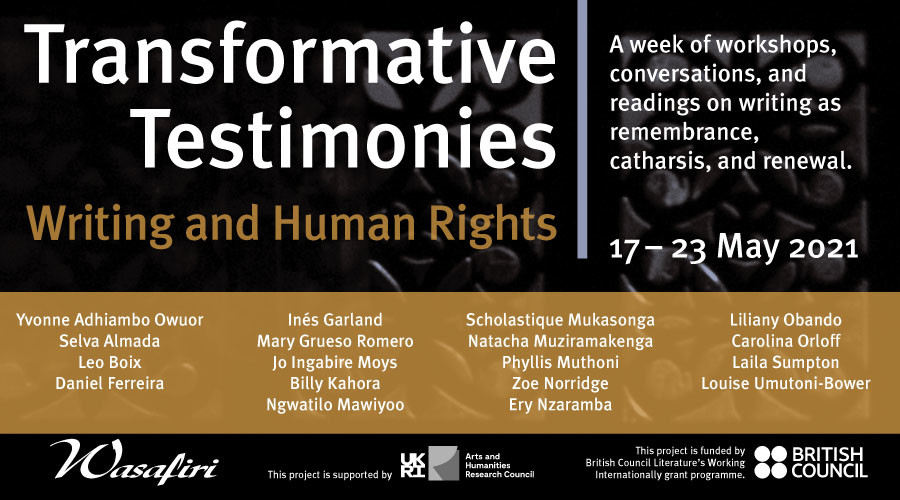 In December 2020, Wasafiri launched issue 104: Human Rights Cultures. This special issue explored writing in the wake of political crisis and opened up conversations and connections between literatures, writers, and creatives from four countries: Rwanda, Kenya, Colombia, and Argentina.
Transformative Testimonies will build on this special issue with a multi-country, multilingual, digital programme this May. It will unite writers from South America and East Africa in eight events that affirm the power of writing for those responding to, remembering, and healing from collective catastrophe. Guest Editors of the Human Rights Cultures issue, Billy Kahora and Zoe Norridge, have worked with Wasafiri to curate the programme of events and will feature in it, alongside such internationally renowned, award-winning writers as Scholastique Mukasonga, Inés Garland, Yvonne Adhiambo Owuor, and Selva Almada, and exciting new names including Leo Boix and Daniel Ferreira.