En Librairie: Our Lady of Nile – Daunt Books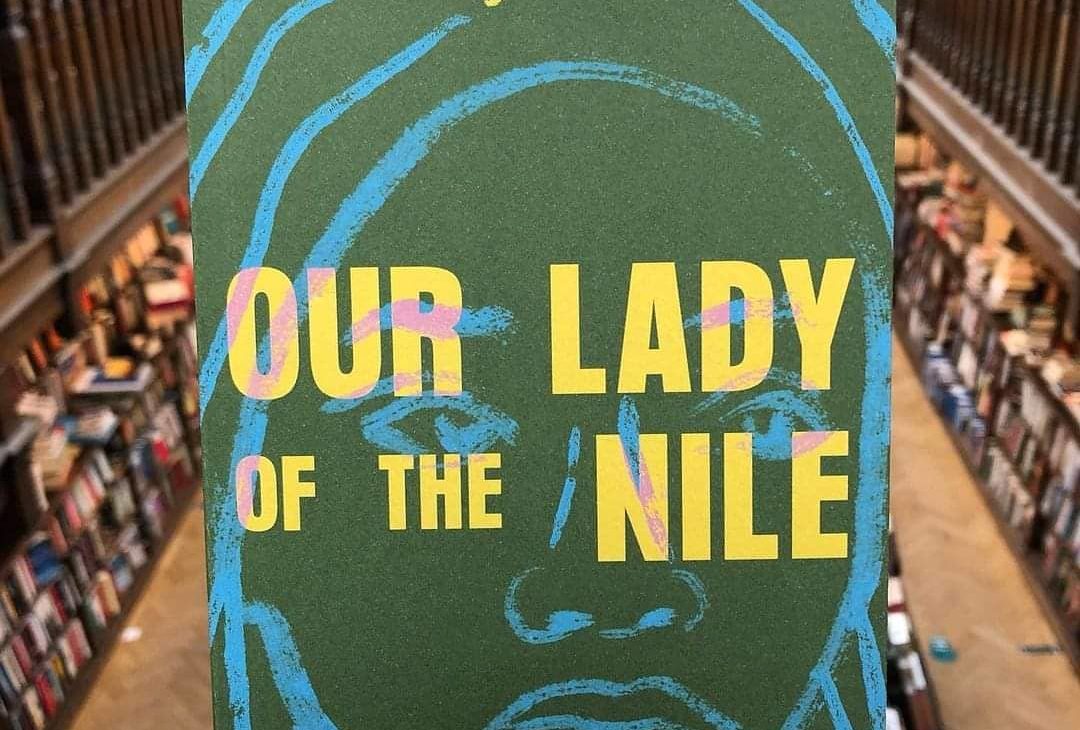 Je suis très heureuse de vous annoncer la sortie de mon roman 'Our Lady of Nile', la traduction au Royaume-Uni de 'Notre Dame du Nil' par Melanie Mauther, chez mon éditeurDaunt Books.
Commander mon livre chez Daunt Books.
DESCRIPTION
'There is no better lycée than Our Lady of the Nile. Nor is there any higher. Twenty-five hundred metres, the white teachers proudly proclaim.'
Parents send their daughters to Our Lady of the Nile to be moulded into respectable citizens, and to protect them from the dangers of the outside world. The young ladies are expected to learn, eat, and live together, presided over by the colonial white nuns.
It is fifteen years prior to the 1994 Rwandan genocide and a quota permits only two Tutsi students for every twenty pupils. As Gloriosa, the school's Hutu queen bee, tries on her parents' preconceptions and prejudices, Veronica and Virginia, both Tutsis, are determined to find a place for themselves and their history. In the struggle for power and acceptance, the lycée is transformed into a microcosm of the country's mounting racial tensions and violence. During the interminable rainy season, everything slowly unfolds behind the school's closed doors: friendship, curiosity, fear, deceit, and persecution.
Our Lady of the Nile is a landmark novel about a country divided and a society hurtling towards horror. In gorgeous and devastating prose, Mukasonga captures the dreams, ambitions and prejudices of young women growing up as their country falls apart.
'Exquisitely measured . . . Mukasonga's young boarders are proud, sometimes shy, often very funny.' – Financial Times
'The wonder of Our Lady of the Nile is in its bright, light touch.' – Observer
'Eerily laconic, both comedy and tragedy hauntingly understated . . . a book about our inability or refusal to protect children from history.' – Guardian
'Mukasonga's formidable talent turns this novel about Rwandan girls in a Catholic high school into a masterful story about genocide, colonialism, and all the ways that the world can manipulate and destroy the aspirations of girls. This is a deeply moving exploration of human cruelties – and the stubborn hope that rests in each difficult moment. This is a book for our times.' – Maaza Mengiste, author of The Shadow King
'Scholastique Mukasonga has wrought pain, grief and anger into art. Our Lady of the Nile demands that we ask ourselves how and where violence begins, and offers a clear eyed view of a world falling apart. It is an important contribution to the literature of witness to Rwanda's agony.' – Aminatta Forna, author of Happiness
'Mukasonga's masterpiece . . . The novel's electricity comes from its deceptive lightness, the danse macabre of dorm intrigue on the cusp of Armageddon.' – New York Review of Books
'An astonishing book: Mukasonga's style is so light, so charming, and yet her story could not be more sombre, more chastening, if it tried.' – Guardian
'In sentences of great beauty and restraint, Mukasonga rescues a million souls from the collective noun 'genocide,' returning them to us as individual human beings.' – Zadie Smith on The Barefoot Woman