TIFA – Woman of the World: Scholastique Mukasonga & Cheluchi Onyemelukwe-Onuobia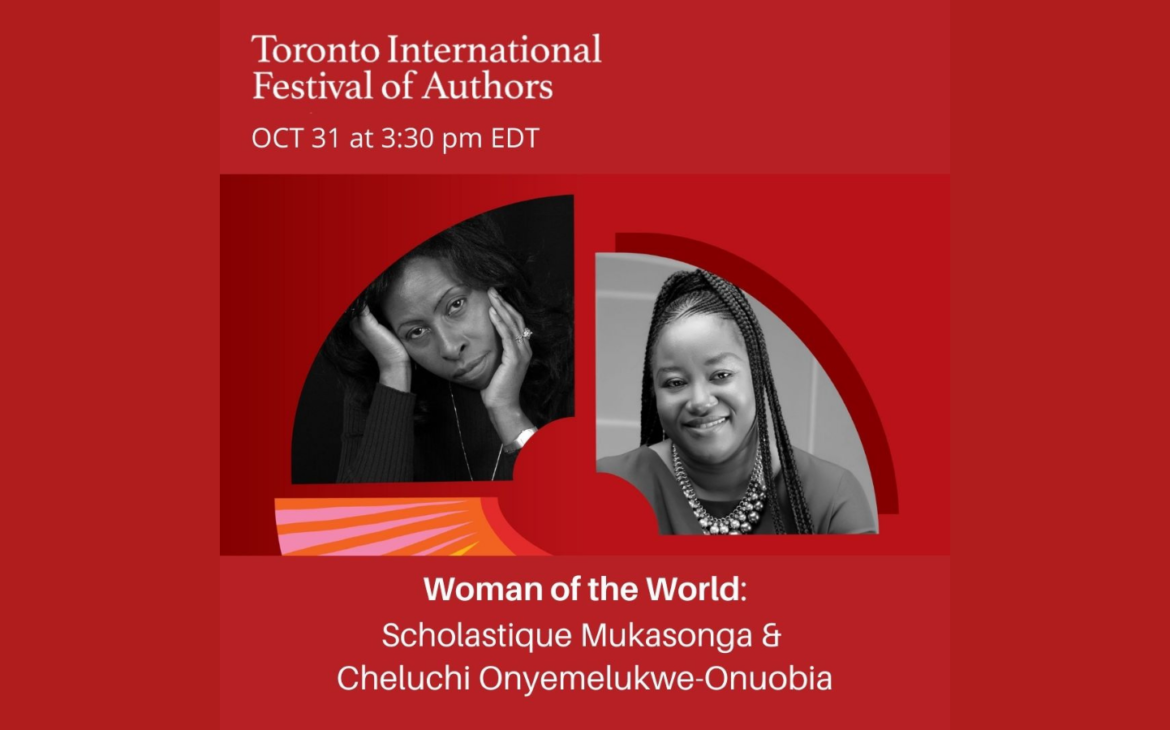 Rendez-vous ce 31 octobre à 3:30 pm EDT dans le cadre du Toronto International Festival of Authors ( TIFA ) pour une conversation avec l'écrivaine nigérian-canadiennne Cheluchi Onyemelukwe-Onuobia intitulée Woman of the World.
Visitez la page du TIFA pour plus d'informations.
Join us for a fascinating discussion between extraordinary storytellers Scholastique Mukasonga and Cheluchi Onyemelukwe-Onuobia. Exploring issues of gender inequality, classism and grief in their books, the authors will provide a look into the lives of several women in Nigeria and Rwanda, in this presentation of their latest books. Mukasonga's autobiographical collection of stories, Igifu (translated to English by Jordan Stump), summons phantom memories of Rwanda and confronts the atrocities of its 1994 genocide through the lens of an observant survivor. Onyemelukwe-Onuobia's debut novel, The Son of the House, has been shortlisted for the 2021 Scotiabank Giller Prize, and follows how the lives of two very different Nigerian women intersect when they're kidnapped, held captive, and forced to await their fate together.
This event is generously supported by the French Embassy in Canada. Avec le soutien de l'Ambassade de France au Canada.